I was the grain of sand that got stuck,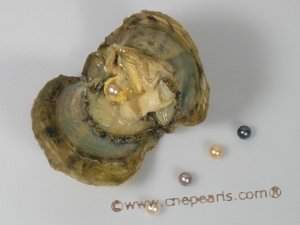 you had no choice but to wrap me.
You coated me in enamel,
made me big and round.
You couldn't make me into a necklace,
I stuck out.
"Off-Colour!"
You rolled me in white talcum powder,
it came off.
I'm a sunshine pearl,
an I roll my way.